"One of my children recently scored in the 97th percentile nationwide in Writing and Comprehension for the SAT, and I am positive that Holly had a big part of that huge accomplishment.  I am very confident in my children's college writing abilities.  Every time my eldest, who is now a sophomore in college, receives a high score on a paper (which is the usual,) we like to exclaim, with a heart full of gratitude, "Thank you Miss Holly!"  How can I ever say enough about a person who has given the gift of confidence in writing to each of my children?" —Mrs. Olomi
"You provided the caring, respectful, fun, yet firm approach Evan needed.  He actually looked forward to working with you after school!  Under your guidance, he grew more and more confident, and became proud of the work he was doing and the results he achieved.  You demonstrated that giving our kids that little edge they need to succeed adds so much to their self esteem and positive attitude about school."  –Mrs. Mezger
"Holly has been fantastic!
My daughter, Areya, started working with her over two years ago, and right away we saw a dramatic improvement in her writing, creativity, and confidence. My daughter has told us that assignments challenge her just enough to stretch herself, while also being fun and flexible enough for her to explore her creativity. 
Holly has been supportive and so helpful every step of the way. At this point, I can't imagine my daughter working with anyone else…truly. I am so thankful we found her, and I now feel confident that Areya will be well prepared for advanced writing requirements in the years to come. 
Thank you, Holly, for your teaching style and for the positive impact you have had on Areya!" 
— Ms. DiLena
"Holly is one of the very special teachers that we all dream about our children having in their early educational years.  She is caring and has an excellent way of communicating with our son.  His grades and confidence level have improved remarkably.  He now enjoys school and comes home most days with a smile!  She has had a very important impact on our son."  –Mr. and Mrs. Grinstead
"As a mother I have seen his struggles, and now he faces his fear of writing armed with your checklist of dress-ups.  He is able to sit down alone and type out paragraphs without tears and anxiety. He's found pride in his work and he loves to share his thoughts. Your class has made such a difference in his education, thank you so very much!" —Mrs. Kennedy
"My son Michael's writing improved a couple of grades and he overcame his dread of writing. He even shared his newly acquired knowledge with his younger sister. He did it with such mastery that I knew he was taught well! In such a short period, Holly had a profound effect on Michael's education."  –Mrs. Howard
"Within the very first hour, Holly's straightforward, clear instructional techniques combined with her friendliness, energy and warmth secured my son's respect and attention, and he thrived under her teaching style. Holly taught him a new way to think about and approach the process of writing, and caused Travis to discover in himself an ability and esteem that no other instructor has ever been able to do."  –Mrs. Reid
Here's what students themselves say
3rd grade student
"Before I took IEW class I didn't like writing, but now I love it. IEW helped me learn dress ups and all of these cool tips on writing. This class is really fun. Usually most classes make me bored but IEW gets me excited to learn, create, write, and use my imagination. Throughout the school year the IEW class taught me a lot and I absolutely loved it."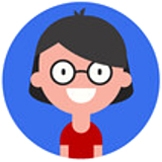 2nd grade student
"Before I started IEW I did not like writing as much as I like it now. I am now writing more than ever! And I enjoy writing for fun sometimes.  Mrs. Holly is an amazing teacher and her class is amazing as well. Whether we are in class or on Zoom, it is an outstanding class. I recommend IEW if you want to write superb stories."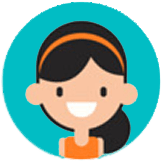 3rd grade student
"This year in IEW I learned to make key word outlines from source texts.  This was hard for me in the beginning.  My teacher, Mrs. Holly, is patient and good at teaching.  Mrs. Holly helped me get better at writing and I am thankful for her.  I thoroughly enjoyed all of my IEW class this year. "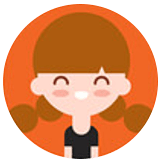 6th grade student
"I think the IEW writing course is great because both classes I went to I learned and had fun. In this class, they teach you how to write correctly by using key word outlines. Then, they make it harder by adding vocabulary words, dress-ups, and clauses. My favorite part of the class was the three picture stories. While doing the three picture stories you get to be creative and basically, write your own. Our teacher's name is Ms. Holly she is nice, funny, and overall an amazing teacher. If you gave me a choice between IEW or any other writing curriculum, I would choose IEW. IEW is the most amazing writing course of them all."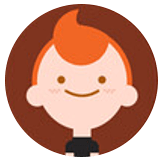 5th grade student
"Personally, I think that IEW Ancient History class was one of the best classes I've ever had. My favorite part about the class is when you have to write three paragraphs about three pictures. It's really fun because you can make up your own story with your creativity. Our teacher, who is really nice and understanding, always helps us improve our writing skills. Because of how much fun the class is, I would definitely recommend it to a friend. I really enjoyed the IEW Ancient History class; it was super fun with just the right amount of challenges."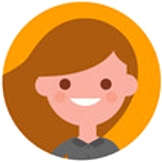 6th grade student
"The IEW Ancient History made writing more exciting than I ever thought it could be. The keyword outlines and dress ups are fantastic because they make writing so much easier. Keyword outlines help me sort my wacky thoughts, which are everywhere before I outline, and dress ups make my writing more bearable to read. I loved it when we created stories from three pictures; I enjoy being creative, and stories are the perfect way to let my creativity flow freely. After I started taking the class, it inspired me to make my own stories, which I enjoy sharing around the table. The teacher is the best! She is always ready to assist you, and she is very patient with slower kids. Because I love writing, I would recommend this excellent class to a friend in a heartbeat. I had a great time going to IEW because it had fun challenges that I overcame and I can't wait to come back next year to learn more."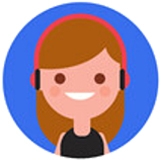 8th grade student
"In the past semester, I have been inspired by shout outs during class, my work being used as an example, and encouraging notes being written on the top of my papers… After I worked hard on a descriptive essay, the teacher read the entire paper to the class. I got to go home with the biggest smile on my face knowing I did a good job…Ms. Holly did an amazing job keeping her students encouraged and determined to work hard."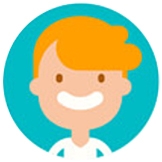 7th grade student
"Receiving edits on my papers has helped me become more understanding of criticism. I used to take things personally, but now I realize that "not being perfect" is just me receiving feedback. Learning something new. Becoming not only a better writer, but a better person."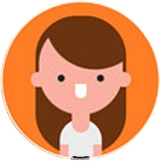 6th grade student
"Answering questions about the book made me take time to think about how the book was written and what the story was trying to imply… All in all I enjoyed many features of this class and faced many challenges, but for once in my life I actually felt encouraged as a writer."
Registration
Ready To Enroll
Holly is an approved vendor for River Springs Charter School, Sage Oak Charter School, Summit Academy, Excel Charter School, Julian Charter School, Sky Mountain Charter School, and Inspire Charter School (and all its affiliated schools, including Mission Vista, Pacific Coast, Cabrillo Point, Granite Mountain, Blue Ridge, etc.)
01.
Online payment is easy via PayPal or credit card.  Email Holly at holly.dodson@verizon.net to receive an online invoice. 
02.
Once payment is complete, you will receive a 25-page PDF booklet that contains all materials, links to videos, and instructions.
03.
Your all set to go! It's super easy and it's convenient! For more information or to enroll your student, call 951-302-0540 or email holly.dodson@verizon.net.