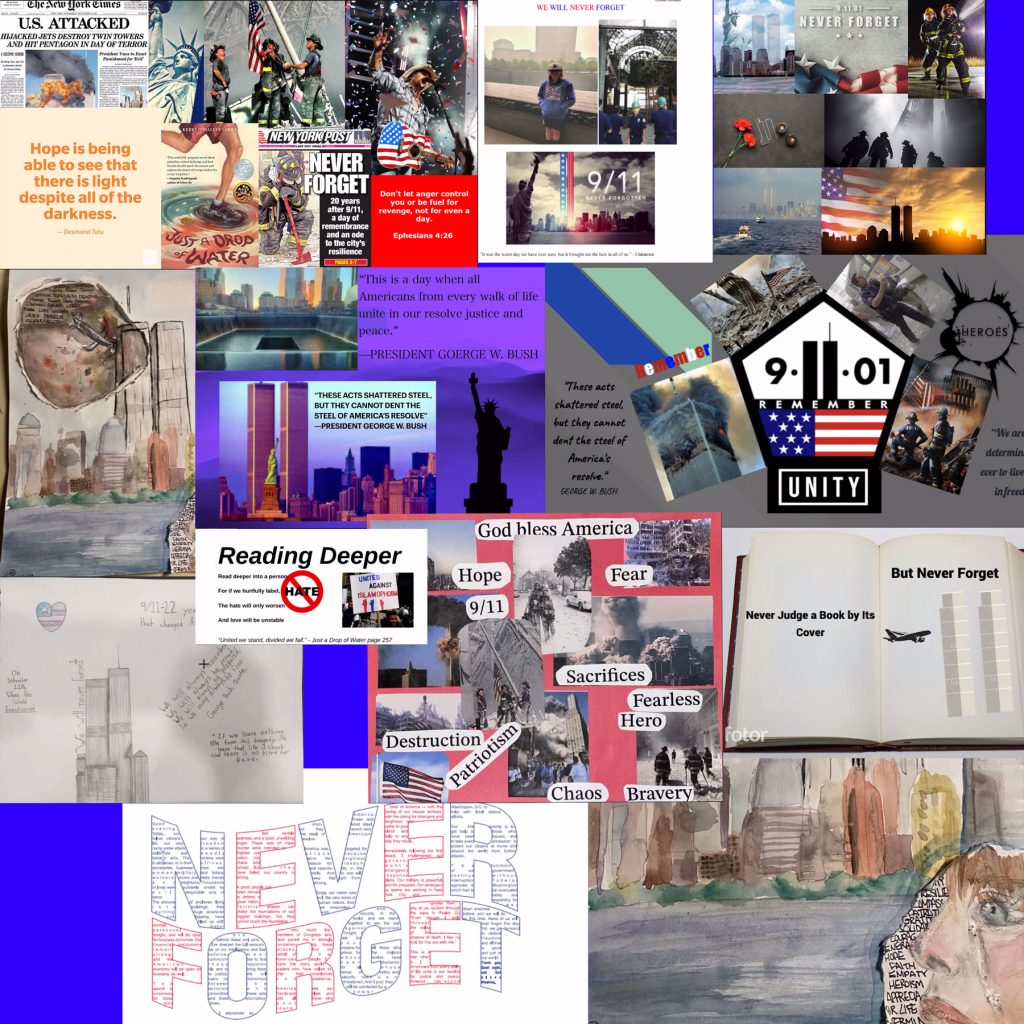 Middle School English Literature Students' Final Projects
My literature and composition class for middle school recently finished Just a Drop of Water, which is a great historical fiction novel about 9/11.  We discussed the novel, read and analyzed George Bush's 9/11 Address to the Nation, listened to and analyzed songs from the era, and wrote well-developed paragraphs on all of the above.  As a final project, students created art collages expressing what they learned about the time period and presented them to the class. 
Each year I am blown away by my students' creative presentations, and this year was no exception.  They each expressed their thoughts and feelings about the book and time period in their own way, using everything from digitally-created graphics to hand-drawn images.  They incorporated quotes, photos, art, and news. I put their collages together into one collage to share.  
Next semester we will start reading Ghost by best selling contemporary author, Jason Reynolds.  I always choose books that I think students will enjoy reading and be inspired to discuss in depth.  Second semester begins January 16, 2024, and new students are welcome.