• Multiple Subject Teaching Credential
• Master's Degree in Instructional Leadership
• Accredited IEW Instructor
• Experienced tutor–outstanding references available
• 30 years of teaching experience
Holly Dodson holds a Multiple Subject Teaching Credential and Master's Degree in Instructional Leadership. She taught public school for seven years and has been doing private tutoring in grades K-12 for more than twenty years.  Holly attended numerous workshops taught by Andrew Pudewa and completed his Teaching Writing: Structure and Style training. She has used his formula for teaching reluctant writers with students of all ages, and is an accredited IEW instructor.  Holly has also attended several Nancy Fetzer Writing Institute trainings for Common Core Reading and Writing.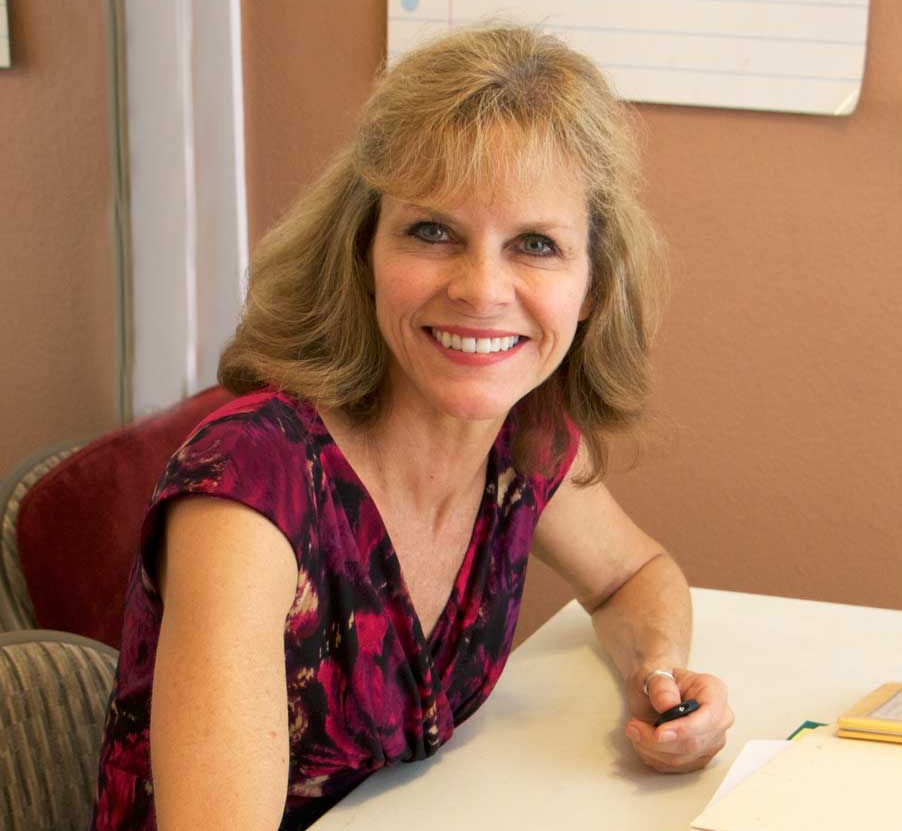 My Mission
To help students become confident, independent writers and learners
Offering live online classes in a variety of subjects, self-paced, pre-recorded IEW writing classes, individualized writing coach services, and private one-on-one tutoring 
My Vision
Teaching the Professionals of tomorrow
I taught first grade for seven years, and am experienced in whole language and phonics-based reading.  I believe kindergarten is a crucial year for students to develop a love of learning and experience the joy of reading.  I offer private tutoring for young students who need extra support in reading, writing, or math, and I focus on making learning hands on and fun!  
In addition to private tutoring, I teach Intro to IEW for Young Writers, which is designed to introduce second and third graders to the IEW writing method.  This class makes writing easy and fun, and allows young students to become confident and independent writers.  
My self-paced, online IEW Writing Classes are ideal for students in grades 4-6, although younger and older students can benefit from these classes as well.  Using original materials on topics that students love (lots of cool animals!), these classes introduce students to the IEW writing method.  IEW is great for reluctant writers as well as students who love to write, and these are a great way for students to begin their journey as life-long writers. 
I also offer many small group classes for students in this age group that meet in person or live online.  These classes include theme-based IEW classes such as Ancient and Medieval History, classes that focus on grammar, spelling, and vocabulary, book clubs that include reading and writing, and more. 
The upper grades are also a time when students may become challenged by classroom assignments, and my private tutoring gives students the help they need to succeed in reading, writing, math, and other subjects they may find difficult.
My self-paced, online Expository Writing Class is 
designed for students in fifth through eighth grade, or any student who is comfortable writing a paragraph but would like to learn or review a variety of different expository writing forms. 
The Customized Writing Coach Program is designed for all ages, and is customized for individual students' needs. 
Private tutoring is also available for homework support in writing, language arts, and math (through algebra 1).
"One of my children recently scored in the 97th percentile nationwide in Writing and Comprehension for the SAT, and I am positive that Holly had a big part of that huge accomplishment.  I am very confident in my children's college writing abilities.  Every time my eldest, who is now a sophomore in college, receives a high score on a paper (which is the usual,) we like to exclaim, with a heart full of gratitude, "Thank you Miss Holly!"  How can I ever say enough about a person who has given the gift of confidence in writing to each of my children?" —Mrs. Olomi
"Holly is one of the very special teachers that we all dream about our children having in their early educational years.  She is caring and has an excellent way of communicating with our son.  His grades and confidence level have improved remarkably.  He now enjoys school and comes home most days with a smile!  She has had a very important impact on our son."  –Mr. and Mrs. Grinstead
"You provided the caring, respectful, fun, yet firm approach Evan needed.  He actually looked forward to working with you after school!  Under your guidance, he grew more and more confident, and became proud of the work he was doing and the results he achieved.  You demonstrated that giving our kids that little edge they need to succeed adds so much to their self esteem and positive attitude about school."  –Mrs. Mezger
"As a mother I have seen his struggles, and now he faces his fear of writing armed with your checklist of dress-ups.  He is able to sit down alone and type out paragraphs without tears and anxiety. He's found pride in his work and he loves to share his thoughts. Your class has made such a difference in his education, thank you so very much!" —Mrs. Kennedy
"Holly has been fantastic!
My daughter, Areya, started working with her over two years ago, and right away we saw a dramatic improvement in her writing, creativity, and confidence. My daughter has told us that assignments challenge her just enough to stretch herself, while also being fun and flexible enough for her to explore her creativity. 
Holly has been supportive and so helpful every step of the way. At this point, I can't imagine my daughter working with anyone else…truly. I am so thankful we found her, and I now feel confident that Areya will be well prepared for advanced writing requirements in the years to come. 
Thank you, Holly, for your teaching style and for the positive impact you have had on Areya!" 
— Ms. DiLena
"Within the very first hour, Holly's straightforward, clear instructional techniques combined with her friendliness, energy and warmth secured my son's respect and attention, and he thrived under her teaching style. Holly taught him a new way to think about and approach the process of writing, and caused Travis to discover in himself an ability and esteem that no other instructor has ever been able to do."  –Mrs. Reid