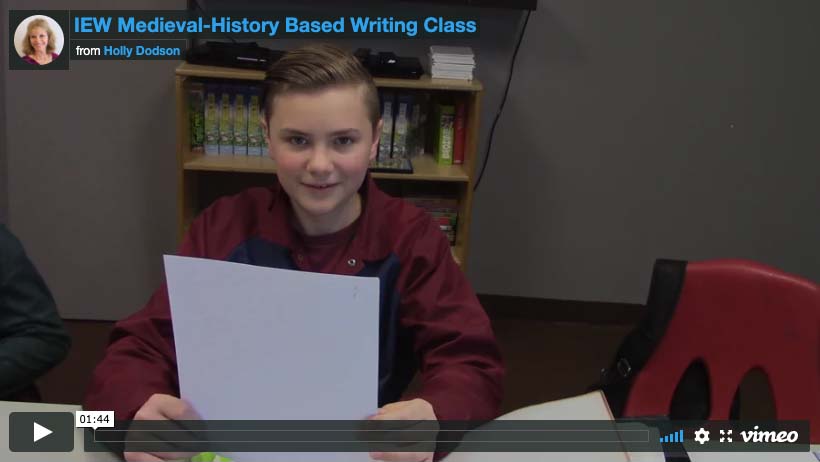 I love that my students are proud of their work! A few of my students enjoyed reading some of their favorite writing samples aloud.
read more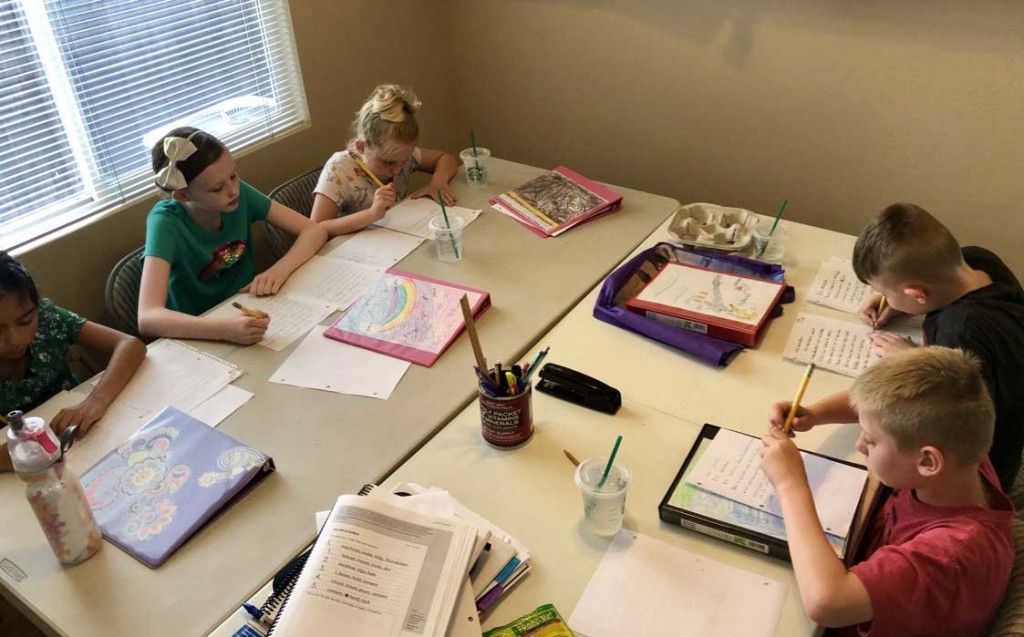 These students are spending their summer months honing their writing skills in my Intro to IEW Writing class. Students are learning to take key word outline notes to make writing a paragraph easy. Soon they will begin adding dress ups to make their writing...
read more
Online Writing Classes, self-paced, with teacher feedback
IEW Writing: Ancient History Based Writing Lessons (grades 5 and up)
NEW!  IEW United States History Based Writing Lessons (recommended for grades 7 and up)
Intro to IEW Writing For Young Writers (grades 2-4)
IEW Writing: Medieval History Based Writing Lessons (grades 5 and up)
Online IEW Writing Levels I, II, III, IV (recommended for grades 4 and up)
Get In Touch
Location: 31820 Calle Vimianzo, Temecula, CA  92592
Telephone: 951-302-0540
Email: [email protected]
School Hours: M-F: 8am – 3pm
Private tutoring is available in all subjects, grades K-8, and writing and English through grade 12.  Each session is customized to individual student needs and can include general homework support, remedial work to help students catch up on missed concepts, and enrichment activities to challenge more advanced students.