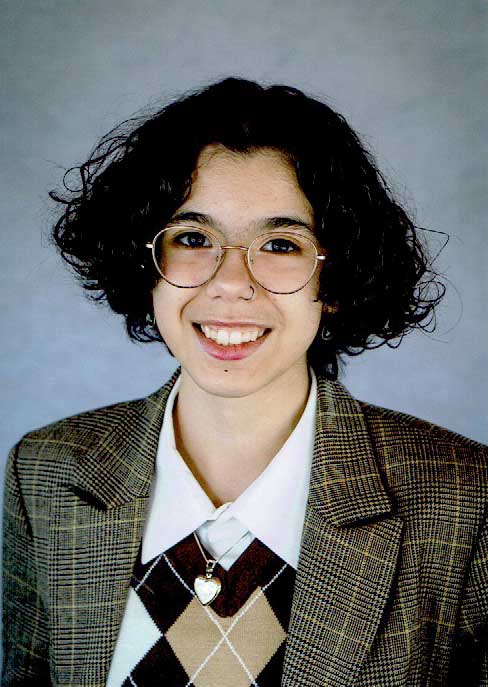 Meet Josefina Alba, Advanced Middle School Literature and Composition Class Student
Another brand new class this year was my Advanced Middle School Literature and Composition Class.  We spent a whole semester doing a deep dive into Markus Zusak's #1 New York Time's Bestseller, The Book Thief.  The book is a beautifully written Holocaust-era novel.  It has been described as "The extraordinary, beloved novel about the ability of books to feed the soul even in the darkest of times."  
For their final projects, students wrote a research paper on a World War II topic of their choice, and created an illustrated book using only direct quotes from the book for their prose.  The assignment was to collect quotes from the book that they found integral to the meaning of the book, and then create a minimum 13-page illustrated book with the quotes, telling a story through the quotes and pictures.  
This was one of my  favorite projects I've ever done with students, and the results were beautiful!  
This week's Student Spotlight focuses on Josefina Alba, Advanced Middle School Literature and Composition Class student, whose book of found quotes and original illustrations is both beautiful and moving.  
Thank you for taking the time to read my newsletter and for supporting the work of my students. 
About the Illustrator and Creator 
This was my second year working with Josefina. Her love of reading is apparent, and her analysis and insights about the books we read are thought provoking and mature.  
How old are you, Josefina?
I am fourteen years old. 
How long have you loved drawing? 
I've loved drawing since I was very little but started getting more serious about it a few years ago.
What are your favorite kinds of books to read?
My favorite kinds of books to read are historical fiction and books where there are a lot of interesting character relationships.
Do you have an all-time favorite book?
My all-time favorite book is actually The Book Thief after reading it in our class. But I also really like Parallel Journeys and Howls Moving Castle.
What do you like about reading?  
I really like how you can learn so much about someone so different than yourself when reading. And it can be very beneficial to learn about others who grew up in a different time, place, or circumstance than yourself.
Where did you get the inspiration for your book project?
I got the inspiration for the book project from the mini book within The Book Thief. I wanted it to look like it could have been made by Max. I also got a lot of inspiration from old children's books done in all ink, I loved the interesting contrast it gave using such a simple art style with only black.
What inspired you to take the Advanced Literature and Composition class, and what did you like most about it? 
I knew I wanted to take one of your classes, but I chose the Advanced Literature and Composition class because I wanted a bit more of a challenge. It was just challenging enough and it made the class very fun. I liked how we did deeper dives into the book we read in the class. It really helped me fully understand the poetic writing used in the book. Overall I loved the class and the discussions about the book!
Anything else you'd like the Spotlight readers to know about you?
I also have a small art online business. I love making art and wanted to make a small job out of it and I'm very proud of what I've done so far. My Etsy shop is BluRoseCreates.  https://www.etsy.com/shop/BluRoseCreates?ref=shop_sugg_market 
Thank you. 
And here is Josefina's  beautiful quote book.  Enjoy!